Book with us - official site - best price
L'hotel
The ITTA 3-star hotel is located in a quiet area just 50 meters from the beach, near the ferry to Porto Santa Margherita.
VIALE DELLA MERIDIANA 75, 30021 CAORLE IT
+390421211234
info@hotelitta.com
Hotel Itta The hotel is strategically located close to many amenities. The large beach that is within 5 minutes walking distance, the park is only 50 meters away, stores and restaurants all around and then the historic center 15 minutes away, just a short walk passing by the chain of stores or walking by the sea, you can also reach all these places by riding one of the complimentary bikes offered by the hotel. The three-star hotel Itta, is located in a quiet area, only 50 meters away from the beach, and very close to the ferry that goes to Porto Santa Margherita.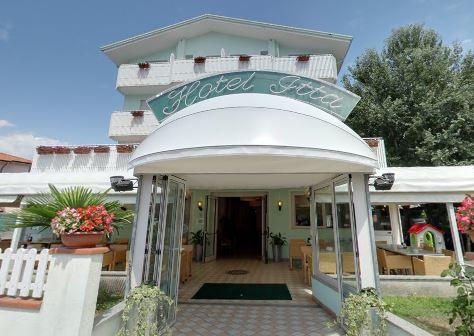 Our Guests Say:
The Itta hotel a family vacation so I felt last summer, family structure good food. John